Watercolor Boathouse Wedding
This was our first time working a Watercolor Boathouse Wedding and it met every part of our high expectations. Van and Kim's story is different, as he is active duty military and they have been married for four years at the time of the wedding. It made it that much more special to share such a beautiful day with them.
They rented private beach houses in Seaside, FL to get ready before the wedding. Kim's details were perfectly chosen – champagne glitter heels, Chanel perfume, and a pink jeweled belt to tie it all together. They did not have a first look; instead they chose to stand back to back holding hands to have a moment together before the big day.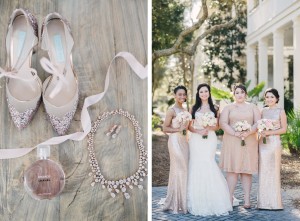 Kim was escorted down the aisle by her father, where Van was waiting to take her arm. Their vows were a collection of poetic promises to each other that had both crying and laughing. We were moved by the emotion of it all and captured it on film for them to remember forever.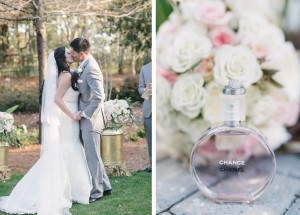 The reception was a stunning affair inside the Boathouse at Watercolor Resort. So many details down to the coffee cups on the bar and the polaroid guest book frame. B-Boy Productions had the crowd rocking and rolling all night long – truly a night to remember.
Photographer: Rae Marshall Photography
Officiant: Dan Davis with B-Boy Productions
Van + Kim | Watercolor Boathouse Wedding from Silver Shade Studios on Vimeo.