Santa Rosa Beach Wedding | Herbie + Erin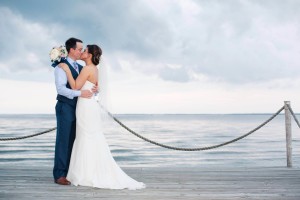 These two lovebirds went a little different route for their big day and it ended up beautiful! When I first spoke with Erin, she had cancelled her big wedding back home and wanted to elope in a stunning Santa Rosa Beach wedding. It was to only be her, her fiancé, and 15 of their friends and family – and boy was it perfect!
They venue their chose was 331 South, and they were married on the dock overlooking the water, to have the feel of the beach but without the sand. We arrived early enough to get some shots of her dress and shoes, which also lead to some adorable shots of her niece and nephew, the flower girl and ring bearer.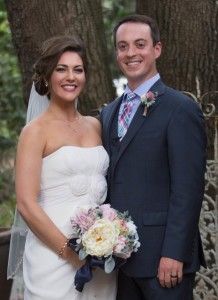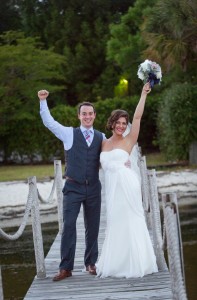 Once the knot was tied, dinner was held inside in a private room, decorated beautifully with just enough space. A few toasts were said, a great meal was had, and dessert ended the inside portion of the evening. Herbie and Erin shared their first dance as husband and wife on the dock outside under the lights, where their friends and family soon joined them.
It was a pleasure working with Vera Hogenson Photography who captured the stunning images you see in our post.
Herbie + Erin | Santa Rosa Beach Wedding from Silver Shade Studios on Vimeo.