We were long looking forward to the big day of Josh + Allison. We first met them in the early planning stages of their wedding, while currently living in Hollywood, CA – it made for quite a task to find the perfect vendors for their big day!
The outdoor ceremony was stunning, and the wind broke for just long enough to have a flawless event. The drapery next to the greenery for decor highlighted the colors of their wedding party and the white of the brides dress. They opted not to see each other before the wedding, and her walking down the aisle was the first time they glimpsed each other on the day of. Their vows were emotional and full of tears. It was a moment they will cherish forever and happily caught on film.
Following the ceremony, the guests had cocktail hour in the barn reception area. The bride and groom took photos around the property before being introduced into the reception area. They had a beautifully simple cake that was cut immediately upon entering, that allowed dessert to be served – The best part! They had a homemade dessert bar, with all types of scones, cookies, brownies, etc. Josh and Allison then shared their first dance under the gazebo while the wedding party surrounded it and watched. Our DJ from A Sound Impression rocked the dance floor all night long and everyone had a great time!
Their highlight reel below is one of our favorites to date — everything from the custom hangars to the dessert bar was thought out and planned perfectly! You won't want to miss the emotion and detail of their big day.
Josh + Allison | Wedding Love from Silver Shade Studios on Vimeo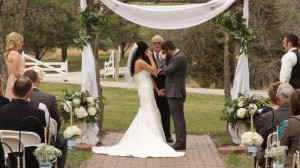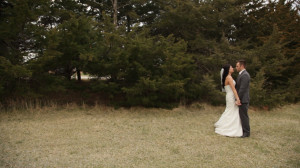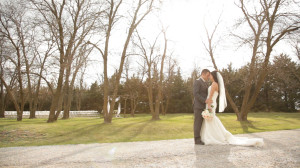 Florida Wedding Videography | Florida Wedding Videographer