Destin Wedding Videography
I'm not even sure where to begin with this one.. These two are a match made in heaven. I've been lucky enough to know Brittnay since college, where we met at a Leadership Retreat. One of the things that stands out to me the most is how she opened up about the struggles of being a single parent while trying to finish school and I remember thinking what a strong person she truly was. Their engagement came quick, but their faith in God and each other has never wavered and they are two of the happiest people I have ever been blessed to be around.
Their February wedding day was unusually foggy, something that is said to never happen down here on the coast. I say it's just like rain on the wedding day.. "lucky!" It only made sense for them to rent a beach home on the water for their family and friends to stay in as a group. They were married at the beach by Henderson Park, in a small and beautiful ceremony. Guests were invited to stand around them while they recited their own personal vows that were written with the extraordinary love they have for each other.
Once the ceremony was over, guests walked down the street to LA Lounge for a reception. This isn't a normal reception venue, but Hunter and his band Heritage have played their numerous times. The owner was generous enough to let them rent the space for the evening. The reception was a "VIP Rockstar" theme – complete with "backstage passes" as favors, butterfly rainbow cupcakes, and Heritage taking the stage for an hour. For the party, Brittnay changed into a short, custom made dress that used the lace from her mother's wedding dress – How cool is that! She even had a surprise for Hunter — She learned the song "Valentine" by Kira Grannis and came out on stage to sing the number in front of everyone, while Destin's own Dannica Lowery accompanied on guitar. After toasts, the Love Story video that we created was shown, and was a huge hit with their guests.
Overall, the day was amazing in it's own right, and we can't wait to share it with you!
Also, here are some kick ass photos from their day by one of our favs.. Pure 7 Studios!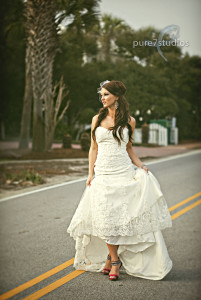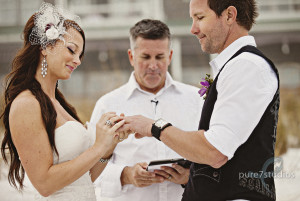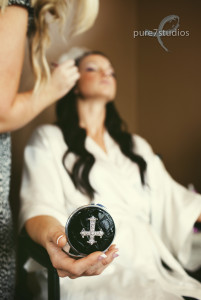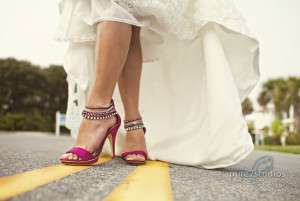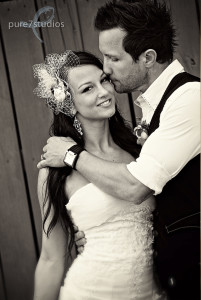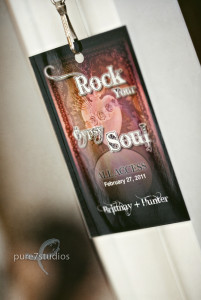 Destin Wedding Videography