Country Wedding Video
When we first got the call to be a part of this beautiful country wedding video, it was the bride's older sister who was planning an epic surprise for their reception. At this time, they weren't planning on having a videographer but her mother and older sister were not about to let that happen. We worked out a way to surprise her not only with day of videography, but also with a Same Day Edit at the reception! She found out about her day of videography surprise at the rehearsal and was so thrilled we were going to be there with her.
The day started with all the bridesmaids getting ready in the hotel room, where we first met everyone. Grandma and grandpa were hanging on the couch, hair and makeup was in full force, and we saw the dress hanging in the corner. It's always the most perfect time to get some beautiful shots of it and other details like jewelry and shoes. We chose the elevator shot because the motion of the doors adds so much to the shot. Once we had the girls dressed and ready, we headed to the reception site to meet the guys for the first look.
We were able to get so many stunning images outside near the barn, an old truck, and inside with the log cabin country feel. The chemistry was real and very evident in all of our footage! The ceremony was flawless, with her coming down the aisle and being given away, to the perfect vows, to the kiss and exit. The guests were ushered out by the couple, followed by an exit with rose petals being thrown.
And then — Party time! The party bus drove around and stopped at a bar, and then meeting the photographer downtown for additional photos before entering the reception at the hotel. One of our favorite parts is getting in the reception hall before guests do so we can get clean shots of the decor and tablescapes. The uplighting added so much to the room, and the gorgeous cake was simple yet elegant. The evening flew by and before we know it, the toasts led into our surprise Same Day Edit, that shocked everyone in the room. It went off without a hitch and the couple couldn't have been happier! See for yourself below…
Josh + Beth | Same Day Edit Wedding Surprise from Silver Shade Studios on Vimeo.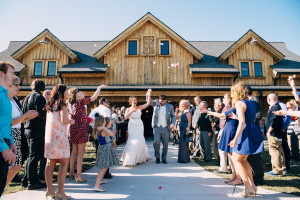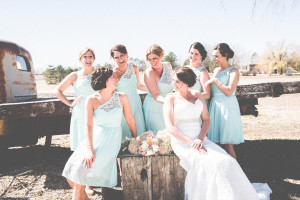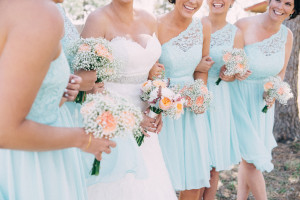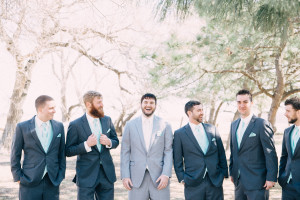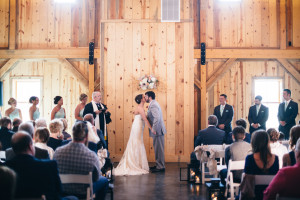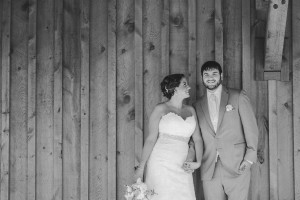 Photos by the fabulous Stewart Photography!
Country Wedding Video