Panama City Wedding Videography
This was such a special day for us! We were extremely excited to work with these two. They were married in the front yard of their private ranch. The red colors really popped against the green grass and white chairs. The couple had chose a hunting theme, and it was done in the most perfect way possible. Antler decor, flowers with a rustic feel, cow bells, and koozies that read "He took a shot, she said yes!"
The ceremony was stunning – The bride walked out the front door of their home, down the aisle and her dad gave her away. There were two solos by one of her good friends and beautiful vows that united them as one. It was a very low key, intimate feel with lots of emotion. A receiving line happened at the end of the aisle where the couple greeted their guests and had a moment to tell everyone hello.
After the wedding, more photos ensued. The wedding party took a small bus that drove into town for drinks at the small town bar. Tons of photos, shots, and fun moments, all captured on film. There were a few stops on the way back to the ranch for photos, making use of the beautiful sky, clouds, and sun.
The wedding party was introduced into a tented reception next to the house. Tree branches, antlers, and flowers covered the room in an elegant manner. Every detail was planned to follow the ranch theme, down the bullet casings in the boutonnieres. The couple cut their cake, were served dinner, and danced the night away while the Innocence Band rocked the stage.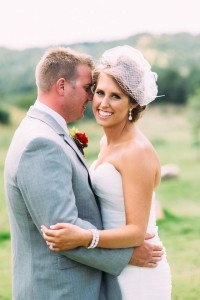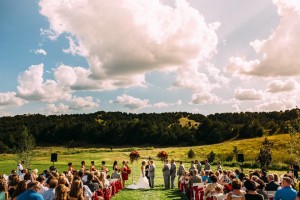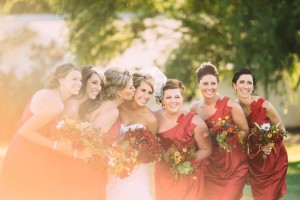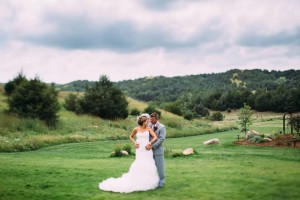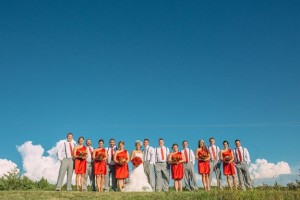 Photographs by: Gleason Photography