30A Wedding Video
This 30A wedding video shot at the Triple Crown Beach House in Seagrove Beach, FL is one for the books. There were so many elements of family and kind words throughout the day that it really let their story unfold.
The couple decided not to see each other before the ceremony, but instead opted for a prayer together while Jeremy wore a blindfold. It was a sweet moment that ended with a hug and kiss. Beach Side Ceremonies, who was the day of planner, really nailed the decor and concepts. Guests were greeted with a glass of champagne before being seated for the ceremony on the beach. They used a variety of wooden chairs and benches for seating, with a custom W in the sand to really add a unique look.
It was a flawless beach ceremony, with no only vows to each other, but also Taylor vowing to Jeremy's little girl to be the best mother she can be. It truly was a joining of a family into one. Little Miss Creative was running around snapping photos all day and we were thrilled to be working with her again. The photo session on the beach lasted into sunset, and then the couple was introduced into the outdoor reception on the back lawn. Immediately they went into the first dance, followed by dinner, toasts, cake cutting and dancing. Emerald Coast Entertainment Services played all the right music throughout the night, keeping guests dancing until the end.
It's our dream to work with an outstanding team of vendors, and that dream came true on this wedding. We couldn't' have asked for a more perfect day!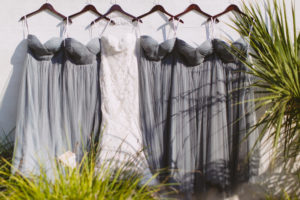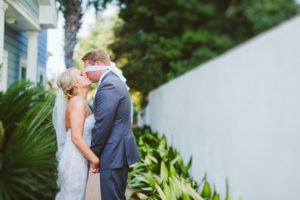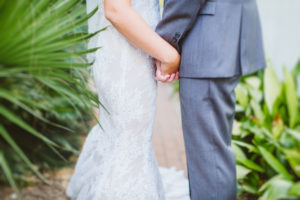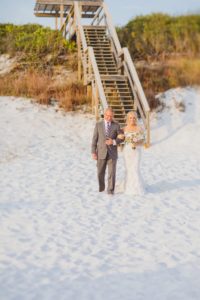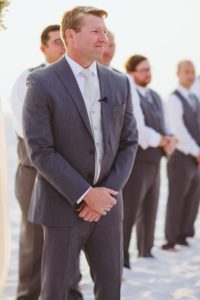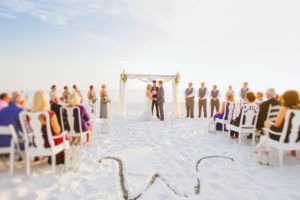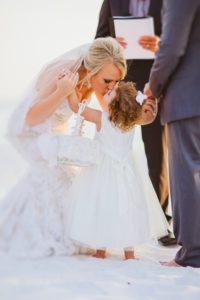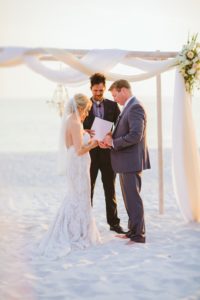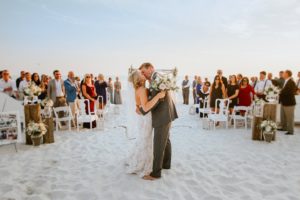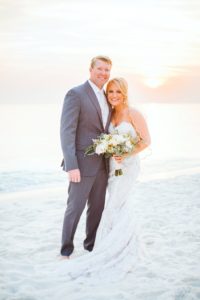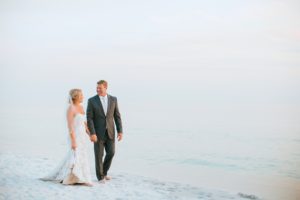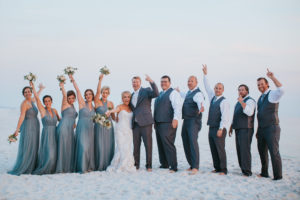 Vendors
Hair/Makeup: Dear Bride
Wedding Planner/Decor: Beach Side Ceremonies
Venue: Triple Crown House
Photography: Little Miss Creative
Videography: Silver Shade Studios
DJ: Emerald Coast Entertainment Services
Photo Booth: Dazzle Me Photo Booth